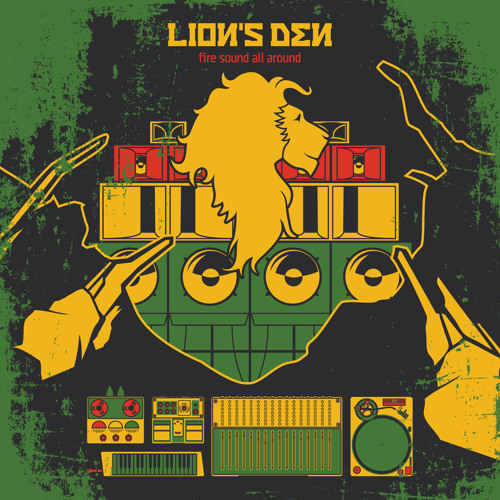 Lion's Den has teamed up with the upcoming producer Blue Hill outta Athens, Greece. A heavy riddim, somewhere between jungle and dub, outta his mixing lab was given to the mighty Lutan Fyah from Jamaica to create a powerful anthem, calling for action in times of political turmoil – the youths need to "Get Out" of their mental and physical state of badness.
BLUE HILL [Athens / GR]    www.soundcloud.com/blue-hill-dub – Blue Hill's biography reads like a diverse journey through a musical jungle. Birth in Sweden and spending the first 13 years in a place called Blue Hill – one of the places where witches were said to gather – is followed by the Greek capital Athens. The classical guitar was picked up at the tender age of 10, leading into uplifting trance production with 13 and moving into psychedelic trance with 15. Then followed by a typical youths metal band. Growing older he eventually opened up his musical listening and as he has always been a reggae lover got more and more fascinated by dub and surrounding styles such as steppaz, rootstep, dubstep, jungle. It did not take long and he produced his first own bass oriented music with a heavy reggae vibe. With early support by another musical activist and producer from Athens, called FLeCK, Blue Hill soon released on Breathe Records and ODG as well as Monkey Dub Recordings. His productions have since gained more and more attention world wide – with more to come – so watch out…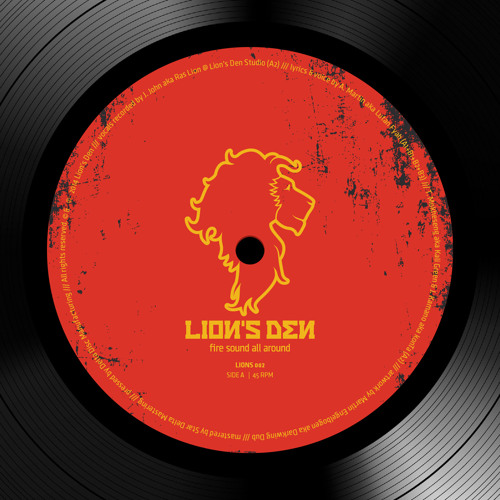 Lutan Fyah's piercing voice and melodies were given to five producers to come up with three strong remixes inna different style: For the first one the US dubstep pioneer Roommate joined forces with the head of the Lion's Den, Ras Lion outta Ber- lin, Germany, to mix it up inna pumping dub / steppaz fashion. The second remix leaves no doubt about message music reach- ing the clubs – no matter if 'uptown' or 'downtown': A heavy banger somewhere on the jungle tip, with a west coast breeze, by a brand new collaboration project between US bass music legends Noah D and No Thing (together with Roommate he forms Babylon System) called Lost City JNGL. Last but not least, the third one was done by the great jungle producer FLeCk outta Athens, Greece, and hits hard with some break madness and extra deep bass.
KALI GREEN & KONTA [Maseru/Berlin / LS/GER]    www.lionsdensound.de – two Lions coming in strong – Lion's Den family… nuff a dem stylez! di voice comin' in hot, comin' in sweet! haffi check it out, indeed…!right now hitting di stage all over and recording some wicked material inna di Lion's Den… the first releases are already out and more to come…
ROOMMATE & RAS LION [Los Angeles/Berlin / USA/GER]    www.soundcloud.com/roommatedubs    www.lionsdensound.de – This collaboration grew out of a strong friendship, two European tours and some will remember the joint "Dub der guten Hoff- nung EP" (released on Roommate's label Avocaudio). Roommate and Ras Lion met on a great musical vibe and since then have kept the fire burning with their "holy trinity of dub": King Dubbist, Avocaudio & Lion's Den. Joining forces and supporting each other here and there.
The whole EP was transferred to 1⁄2 inch Tape for extra analogue warmth, mastered with care and pressed on high quality limited and hand-numbered 180g vinyl by Star Delta / Delta Disc, UK. It is also digitally available.